So…hearts are kind of the default for a 'love' theme, right?  Well I was inspired by this card to pay tribute to geek love.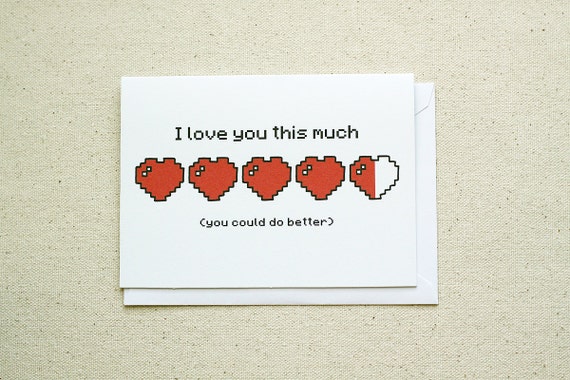 I meant to do three 8 bit hearts, but halfway through the first I decided that it was waaay too much of a pain in the butt and so only did the one.  I still only filled it half full though.  So it can still be taken as 'you can do better', but I prefer to think of it as a representation of falling in love.  The heart is filling up, but isn't quite there yet.  That's sappy enough for the love theme, I think.
The overall mani is very boring, but the heart turned out pretty good.  I've considered doing pixelated hearts in the past, but now that I've done it I probably never will again.  The squares were really annoying.